Have any questions?
Leave a message and we will answer you:
Net Pens
| | |
| --- | --- |
| What is the price of Luxsol Net Pens? | |
Luxsol Custom Net Pens
Luxsol makes net pens using the most advanced technologies such as latex impregnation, painting, antifouling, etc. Net pen sides can be single layer or twin layer netting. All sides and bottom may be reinforced by the rope.
Upon customer request:
Inside or outside netting fasteners;
Additional weight footropes or chains;
Dead Fish Collector.
Luxsol net pens are reputed for their durability, ease of use, and customer satisfaction.
The weight of fish produced in cages depends on many factors including the fish species, stocking density, fish size at stocking, culture period, cage size, water quality, and feeds used. Luxsol develops and makes custom net pen according to the customer's specifications.
Aquaculture is one of the fastest growing food industries worldwide. Not long ago an average net-pen was about 100 - 500 kg of fish. Now the size of the net pens can be increased up to 1000 kg due to the most advanced technologies. That is why Luxsol focuses on netting quality.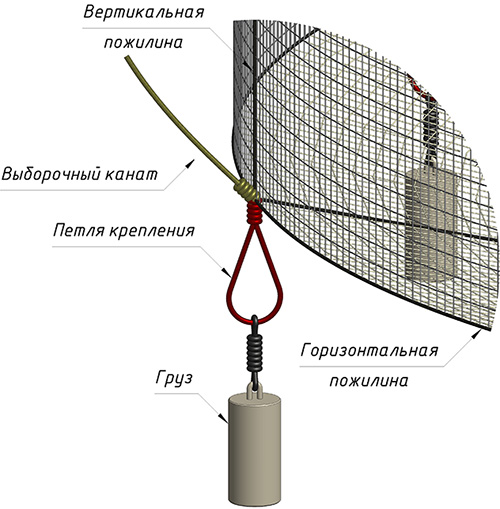 Net Pens Shapes
There are many Net Pens shapes: rectangular, square, cylindrical, hexagon, octagon or any custom.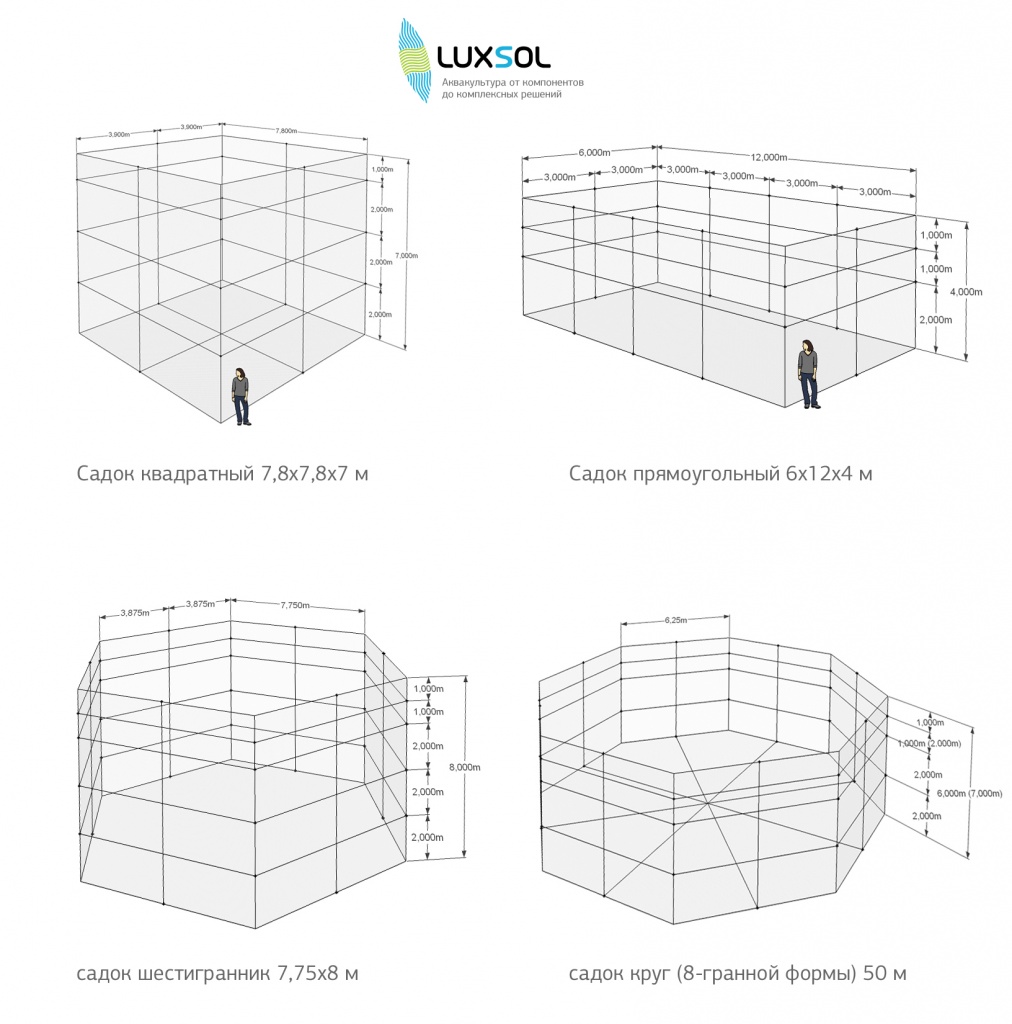 Quality and reliability:
Finest quality raw material.
Modern equipment.
Professional staff
Advantages of Luxsol net-pens:
Highest quality knotless netting with additional protection against U.V. rays;
All joints are carefully assembled, overlocked and glued with a special compound;
High strength characteristics of all materials;
Antifouling treatment;