Have any questions?
Leave a message and we will answer you:
Luxsol® is a new generation Fish Net Manufacter
Our Products
Luxsol® manufactures innovate, premium quality nets, cords and ropes of various lengths and diameters. We make a full complement of Fishing Nets and Commercial Fishing Supplies, wide range of Safety Nets, various nets for Sport Industry from Goal Post Nets to the largest stadium-sized Backstop and Barrier Nets.
Luxsol® manufactures nets using synthetic fibrous materials.
Classified according to composition, industrial polymers are either carbon-chain polymers (polypropylene) or heterochain polymers (polyether, polyamide). Each polymer has its advantages and disadvantages.
Our knowledge and experience allows us to make custom netting in any dimension using any type of material. You can configure the netting to meet your requirements.
Our Quality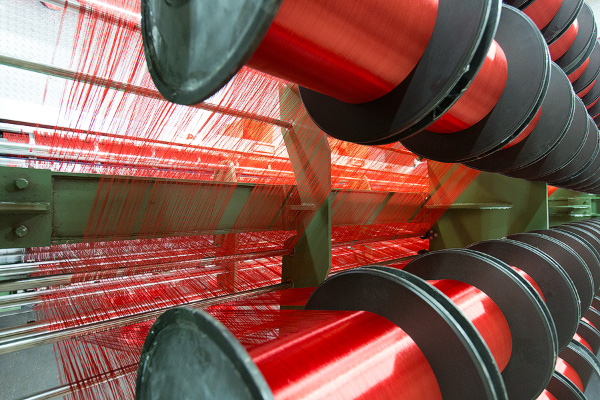 While developing our products we consider each and every safety and performance aspect. As a company looking to the future, Luxsol® places particular emphasis on investing in research and quality. We use and develop advanced testing measuring technology to deliver matured and optimized products for Your satisfaction. Every order is properly labeled and carefully packed not to be damaged while shipping.
We have representative offices in Kazakhstan, Belarus and Ukraine.
Our Advantages
Our Netmaking Plant was developed using the most advanced technologies and equipment to ensure a product that is environmentally responsible. We work for one ultimate goal: to produce high-precision "zero defects" products to meet or exceed our customers' requirements. Luxsol® cooperates with European netmaking plants. Norway and Denmark Companies provide advisory services in trawl nets and fish traps construction. We use the best experience of companies from Italy, Turkey and Spain in sports and barrier nets production. Summing it all up Luxsol® is one of the leading Netmaking Plants that guarantees everyday suitability.
Quality is at the heart of everything we do!
4
Material: polyamide, polyester, polyethylene (monofilament) polypropylene.
1
mm
min nominal yarn diameter
4
mm
max nominal yarn diameter
3
Shape of mesh: diamond, square, hexagon.
492
Meshes Deep (It is possible to use dividers)
How to Place Your Order
01
We are glad to help you place your order,
send us a message by e-mail or give us a call +7 (495) 223-06-08
02
We send You a cost sheet and the net sample by а shipping company.
03
We develop 3D-model of the product according to the customer's specifications
06
We sign a contract and make out an invoice
05
We accomplish the order using the 3D-model
04
We send You the order by а shipping company.
You may Fill in our feedback form to get a special offer. Our manager will contact you shortly after.
| | |
| --- | --- |
| | The company LLC «Luxsol®» is a member The Moscow Region Chamber of Commerce and Industry (MR CCI) |