Have any questions?
Leave a message and we will answer you:
Fish Farming equipment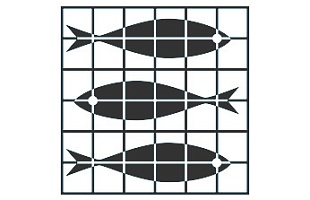 Fishing nets
Fish consumption has been going up globally due to increasing population and a growing trend towards healthy eating. Thanks to the high protein content of fish, it is becoming an ever-more popular choice for health conscious consumers. So the fishing equipment market exhibits the most rapid growth. And fishing net is one of its essential attributes.
Read MORE
Luxsol® is wholesaler and drop-shipper of fishing and industrial equipment.
Luxsol® supplies are large variety of fishing goods such as, Live Pens equipment, Cast nets, Drag nets, Gill Nets, Fyke Nets, Lift nets, Surrounding nets, Different Seines, Traps and Cages and much more.
We pride ourselves on being able to offer premium quality products at factory price.
We offer competitive wholesale pricing to our resellers and do dropship as well. There are no minimums, order as little or as much as you need. We have many clients who successfully use our drop ship program for all of their orders.
All Fish equipment in one place:
The newbie fisherman is easy to get lost in a variety of equipment manufacturers and sellers. But only major manufacturer is able to provide a high-quality equipment that meet the highest requirements at reasonable price:
Ropes and Twines;
Floats and Leads;
Netting;
Our Nets are Your Best Choice!
Luxsol® netting is knotless. It is produced with advanced technology to ensure 35-40% higher break-strength than knitted netting. This product has a stitching quality and craftsmanship. The production quality is strictly controlled and monitored. We also offer You the best selling service.
Contact us today to get started!